Researched Abuse, Diversion, and Addiction-Related Surveillance (
RADARS

®) System
For many years, Purdue has dedicated vast resources to combating drug abuse from a range of approaches. The RADARS System, just one example, was developed by Purdue in 2001 to collect and analyze data on drug abuse, diversion, and addiction.
In 2006, Purdue transferred ownership to the Denver Health and Hospital Authority (DHHA) to facilitate access to RADARS surveillance data by pharmaceutical firms and government agencies.
Today, the RADARS System is an independent, non-profit operation of the Rocky Mountain Poison and Drug Center (RMPDC), a division of DHHA.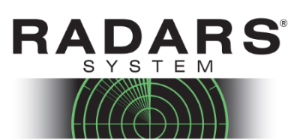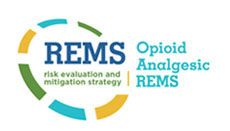 One effort to address the misuse and abuse of opioids is the Risk Evaluation and Mitigation Strategy (REMS) for opioid analgesics.
A REMS is a program to manage known or potential serious risks associated with a drug product and is required by the U.S. Food and Drug Administration (FDA) to help ensure that a drug's benefits outweigh its risks. The FDA has required a REMS for opioid analgesics.
Purdue is a Member of the
REMS

Program Companies

This consortium of pharmaceutical companies was formed to implement a single shared REMS for opioid analgesics which applies to more than 250 opioid pain medications.

Under the conditions specified in this REMS, providers of opioid analgesics and HCPs that provide care to patients and their caregivers are strongly encouraged to do all of the following:
Educate yourself—Complete an

FDA

REMS-compliant accredited continuing education (

CE

) program offered by an accredited provider of

CE

for your discipline

This education program for prescribers (e.g., physicians, nurse practitioners, physician assistants) is the central component of the shared

REMS

for opioid analgesics
Sponsors of this

REMS

program make funding available for educational grants to accredited

CME

/

CE

providers, so they can offer training programs to prescribers at no or nominal cost
Purdue, as a member of the

REMS

Program Companies consortium, contributes to the fund that supports these

CME

/

CE

providers

Counsel your patients—Discuss the safe use, serious risks, storage, and disposal of opioid analgesics with patients and/or their caregivers every time you prescribe these medications
Emphasize patient and caregiver understanding of the Medication Guide—Stress to patients and their caregivers the importance of reading the Medication Guide that they receive from their pharmacist every time an opioid is dispensed to them
Consider Using Other Tools—In addition to the Patient Counseling Guide, there are other publicly available tools to improve patient, household and community safety, including Patient-Provider Agreement (

PPA

) and risk assessment instruments
For More Information on
REMS
Go to https://​opioidanalgesicrems​.com/​R​p​c​U​I​/​h​ome.u to download materials for healthcare professionals and materials for your patients, including a list of frequently asked questions.
Learn more at the FDA Opioid Analgesic REMS page and the FDA REMS page.
Purdue has been a leader in medical advancements for pain management and a pioneer in the research of opioids with abuse-deterrent properties. Purdue was the first company to introduce opioids with labeling claims for abuse-deterrent properties through development of novel formulations and abuse deterrence studies. Opioids with abuse-deterrent properties are not abuse-proof and they do not prevent the risk of addiction, overdose, or death.
For more than 30 years, Purdue has developed prescription opioid analgesics to alleviate the pain experienced by millions of people. As a pharmaceutical leader in pain medicine, we are acutely aware of the public health risks these powerful medications create, especially when they are diverted, misused, and/or abused. That's why we work with health experts, law enforcement, and government agencies on efforts to reduce the risks of opioid abuse and misuse without reducing appropriate pain treatment. Opioids with abuse-deterrent properties won't stop all prescription opioid abuse, but they are one part of the comprehensive approach needed to address this complex public health issue.
The Importance of Developing Formulations With Abuse-Deterrent Properties
The U.S. Food and Drug Administration (FDA) cites the development of opioids with abuse-deterrent properties as one potentially important step in helping to deter prescription opioid abuse and misuse.1 The science of abuse deterrence is relatively new, and the formulation technologies and the analytical, clinical, and statistical methods for evaluating those technologies are rapidly evolving.1
The research and development of opioid analgesics with abuse-deterrent properties is intended to help deter the abuse, misuse, and diversion of these prescription pain medications—while ensuring that patients in pain continue to have appropriate access to these important therapies.1
Although there is no technology or formulation that can prevent all abuse of opioids, the availability of prescription opioids with abuse-deterrent properties is an important advancement toward the goal of providing responsible pain management for appropriate patients.1
Reference:
US

Food and Drug Administration, Center for Drug Evaluation and Research (

CDER

).

US

Department of Health and Human Services. Guidance for Industry: Abuse-Deterrent Opioids—Evaluation and Labeling. Rockville,

MD

:

US

Food and Drug Administration; 2015.
When taking opioid medicines, it is important to store your medicine away from children and in a safe place to prevent stealing. When your opioid medicine is no longer needed or is expired, any unwanted or unused medicine should be removed from your home as quickly as possible to help reduce the chance that others may accidentally take or intentionally misuse the medicine.
Accidental exposure to these medicines could be harmful or sometimes deadly, even with just one dose, if they are used by someone other than the person the medicine was prescribed for. The Food and Drug Administration (FDA) recommends that opioid medicines be promptly disposed of by flushing down the toilet when no longer needed, unless a medicine take-back program option is immediately available. To help prevent accidental exposure to the medicines, flushing these medicines down the toilet removes this risk from the home.
Some opioid medicines come with additional disposal instructions for used and unused medicine. For example, opioids that are available as transdermal or patches may also include the option to place the used patch in what is called a patch-disposal unit before it is placed in the garbage. Patches should only be placed in the garbage when a patch-disposal unit is available. Otherwise, the patch should be folded in half and flushed immediately.
Also, some pharmacies may offer alternative disposal methods or products that are not specifically recommended or tested by the FDA, DEA, or the company that makes your opioid medicine. It is possible that these alternative disposal methods may not be effective or work as intended for safe disposal of all opioid formulations.
It is important to read the Medication Guide that you receive along with your prescription opioid and review the disposal instructions. If you did not receive information containing disposal instructions along with your prescription, you should dispose of any used or unneeded opioid medicine by flushing it down the toilet.
Additional information on medication disposal is available on the FDA website.
Also visit the DEA's website for more information about drug disposal, National Prescription Drug Take-Back Day events and to locate a DEA-authorized collector in your area.
For more information, visit Ask Purdue Medical.