CORPORATE
SOCIAL
RESPONSIBILITY
Grants & Giving
Purdue Pharma L.P. and its subsidiaries strive to support initiatives that serve national, regional, and local communities, and can make a meaningful difference.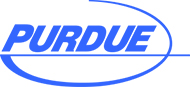 Purdue Grants
Purdue considers grant support for a variety of initiatives. While we emphasize corporate citizenship in communities where we operate our businesses, we also support national, regional and local initiatives to help address the opioid crisis and support responsible use of controlled substances.
Purdue's Office of Corporate Social Responsibility is not currently accepting grant applications. Additional grant submission dates may be posted later in the year.
Please note Purdue's Office of Corporate Social Responsibility does not fund continuing medical education grants.
If you are interested in applying for a grant to provide a continuing education course that complies with the Opioid Analgesic Risk Evaluation and Mitigation Strategy (REMS), there is a Request for Applications process from the REMS Program Companies, of which Purdue is a member.